Who is Stephanie Kusel?

I am an independent Kitchen Designer, based in Lower Hutt and have designed hundreds of beautiful kitchens since 1995.
I am an active member of the Wellington branch of the National Kitchen and Bathroom Association which promotes ongoing education and support for its many members. Although working primarily in the Wellington region I have helped to create kitchens from Wanaka to the Hawkes Bay and many places between!
Wellington has a lot of beautiful old homes so I find that about 80% of my work is involved with renovation projects. The characteristics of the old villas with their high ceiling stud and small dark rooms create their own unique challenges, and I will often draw up two or three different floor plan options for clients to consider before we finalise the layout. Naturally I also love to work with clients on new housing projects and would like to stress that a kitchen designer should be consulted right at the very early stages in planning, before plumbing is in place!
As homes become more open plan with the removal of walls, I will often give advice on rooms connected to the kitchen such as dining rooms, lounges, computer rooms, and of course bathrooms. We look at the layouts, furniture placement, colour schemes and I am happy to design associated furniture to house those "special " keepsakes or gadgets.
When asked about my particular "style" I will often say that I like contemporary designs, but essentially I will design whatever my client likes. I see my role as one of guidance and advice to ensure firstly the practicality of the design, followed closely by the functionality and the overall "look". There are many options available for the type of bench top material, hinge and drawer runners, door material as well as fittings to make access to your cupboards and corners easier - it can seem a little overwhelming but that is where I can help! The following photos are a sample of some of my more recent work which I hope you enjoy.
Please feel free to contact me to discuss your options either by telephone on 04-5700725 or by email to me at kusel@xtra.co.nz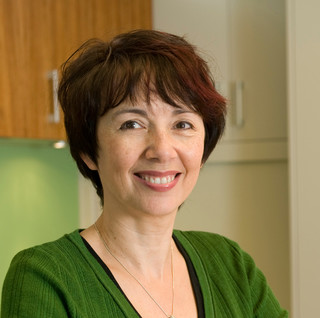 © Copyright Stephanie Kusel